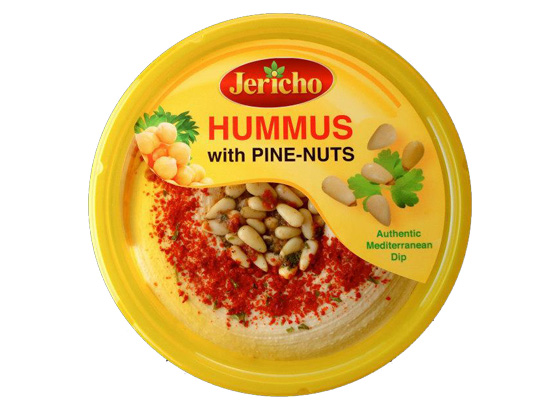 The recipe to great food
Stay in touch and receive the latest Jericho news, products, special offers and inspiring new recipes.
Jericho gives you everything you need to take an amazing recipe to the next level. Our Dips, Sauces, and Dressings are made with fresh quality products and deliver delicious flavors that are sure to impress.

Delicious Products
View all of our delicious Jericho condiments, sauces, dressings and ingredients products in our product catalog
Our Products
Taste our Hummus
At Jericho, our passion is to create great-tasting food, that's good. Our ingredients are sure to provide you with effortless flavor in every spoonful.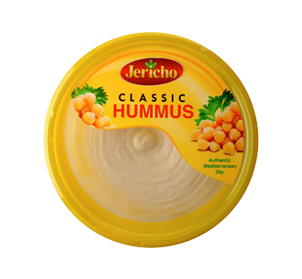 CLASSIC HUMMUS
The traditional and original flavors from back home with our grandma receipe. Serve with natural olive oil.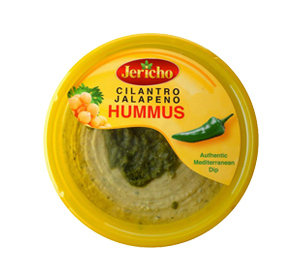 CILANTRO & JALAPENO
One of our first and best flavors from the green fresh vegetables.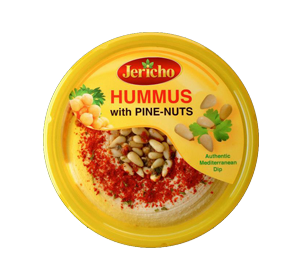 PINE-NUTS
The fancy hummus from the traditional family.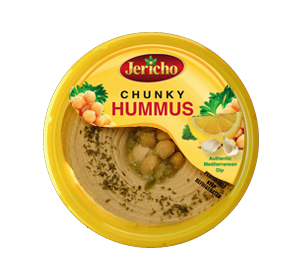 CHUNKY HUMMUS
Hand made style hummus from the traditional family with extra lemon.
ARTICHOKE
The best and richest flavor from the USA kitchen Serving with all kinds of food.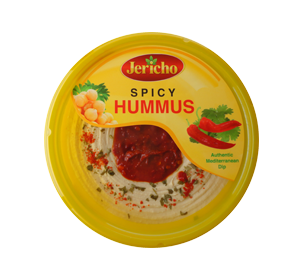 SPICY HUMMUS
Only for the most Daring who want heat and flavor.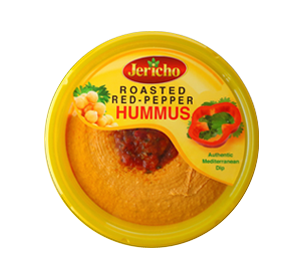 ROASTED RED PEPPER
Roasted red pepper for your whole family even for your kids from healthy ingredients.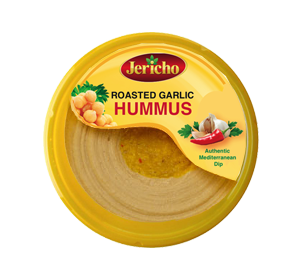 ROASTED GARLIC
One of the best flavors Jericho is offering for our lovely customers.